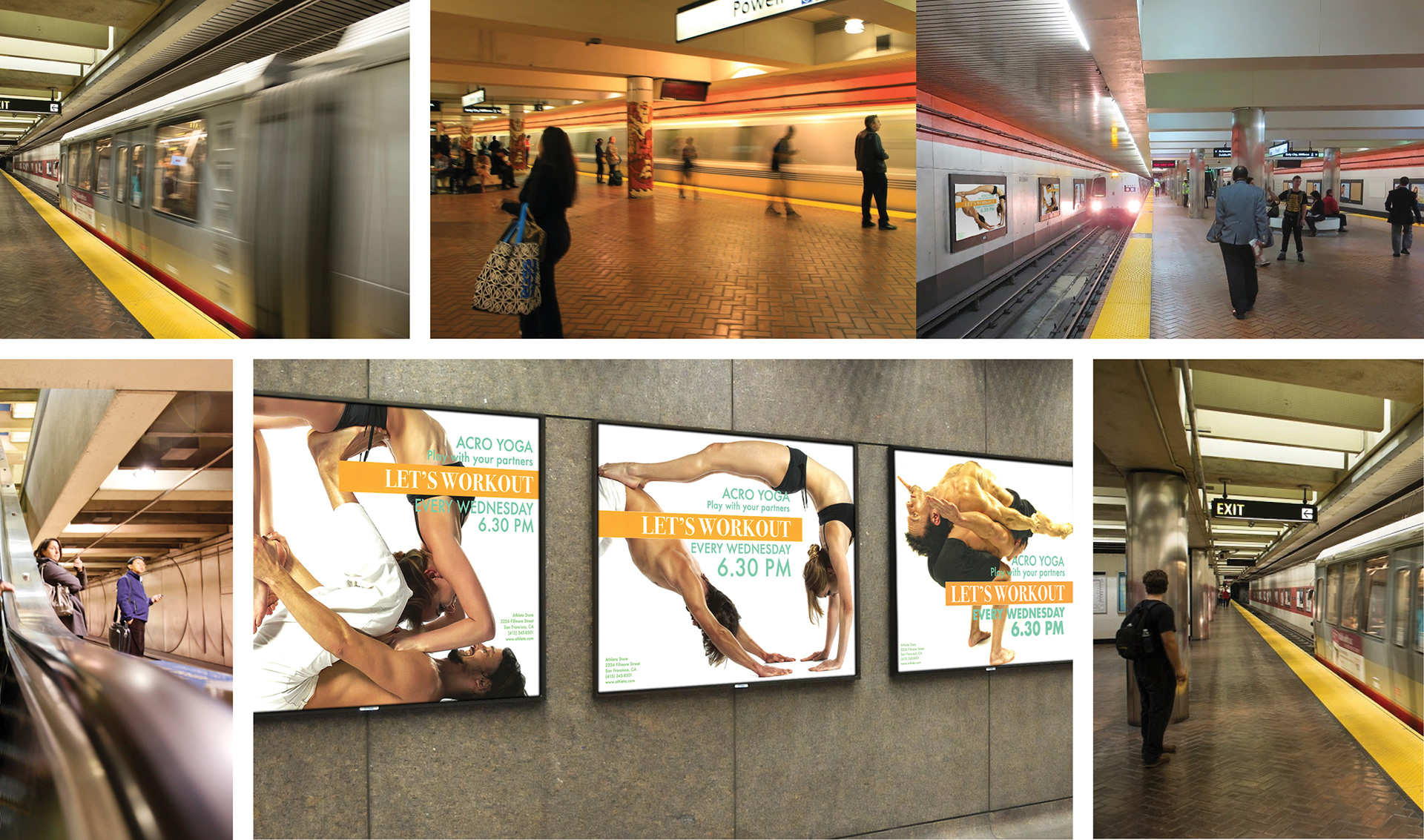 Objective

: To select a sign in my neighborhood and use the sign to promote the business's intention. Promote Acro Yoga and invite people to join Acro Yoga, and create a system of communication by carrying out the business's promotion.
Design Goal

: Acro Yoga project aimed to persuade and encourage people to have a new experience about a partner yoga. This project used a simple design structure, big
images
and bright colors to make it friendly and appealing.